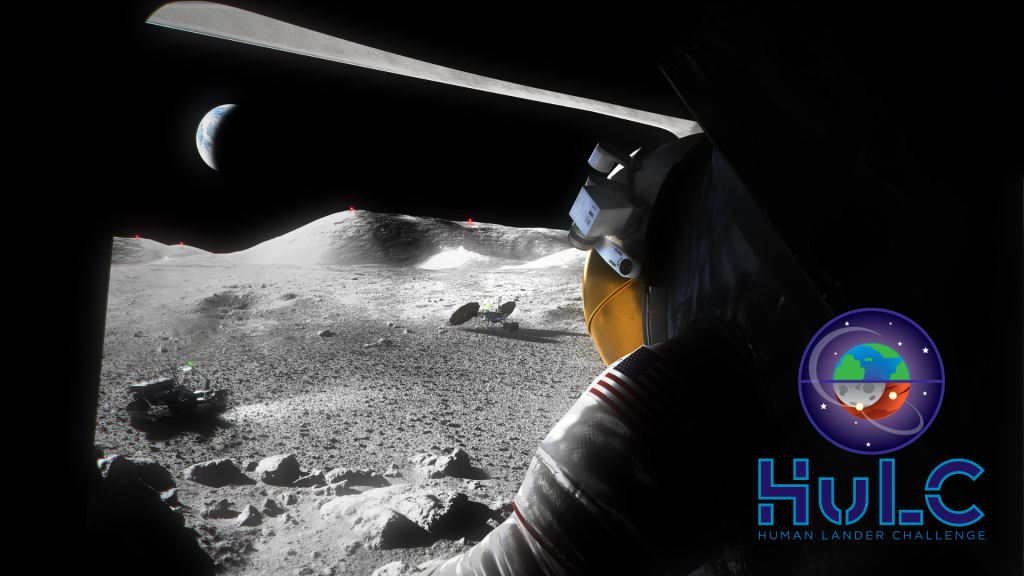 The Human Lander Challenge (HuLC) is an initiative supporting NASA's Exploration Systems Development Mission Directorate's (ESDMD's) efforts to explore innovative solutions for a variety of known Human Landing System (HLS) challenge areas. Through this competition, college students become important partners in NASA's advancement of HLS technologies, concepts, and approaches.
The 2024 HuLC competition asks teams of students and their faculty advisors to design innovative solutions addressing the mitigation of lunar Plume-Surface Interaction (PSI).

Offering team stipends and cash prizes!
HuLC is open to teams of undergraduate and graduate students at accredited colleges and universities in the United States.  Based on a review of initial proposals received by March 2024, up to 12 teams will be selected to continue developing their proposed concepts and compete at the Forum in Huntsville, Alabama in June 2024.
Each finalist team will receive a $7,000 stipend to facilitate participation in the Forum, which includes the submission of a final technical paper and poster, and presenting their concepts to a panel of NASA and industry subject matter experts during the Forum. Inclusion of a design model or prototype is encouraged when appropriate.
The top three placing teams will share a total prize purse of $18,000.
Interested in competing?  Visit the Challenge Details page for more information.